Simulator Signal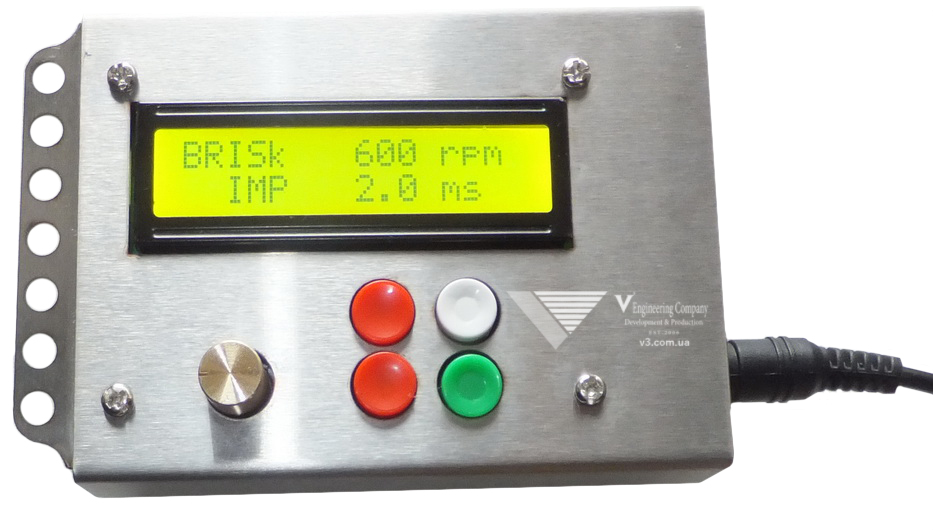 Signal simulator, PXX test, ABS sensor emulation, oxygen sensor signal emulation, pulse width controller, analog pulse controller of any shape, voltage measurement, pulse duration measurement, gasoline injector valve check, and more. p>
Simulator "Signal" allows you to:
- Simulation of the signals of DPCW, DF (500-10000 rpm), DC (1-2000 Hz (step 1 Hz), pulse duration 1-99%), with the number of teeth and misfits, camshaft signal shift ± 150 ° ( step 1);
-check ignition coils (2 channels) 100-15000 rpm. Accumulation time 0.8 - 3.9 ms, step 0.1 ms;
-PHX check;
- simulation of ABS sensors (inductive and MRF);
- emulation of the oxygen sensor signal;
- a pulse-width regulator;
- generator of single / periodic pulses, four 12V 1A channels (through the adapter "Iskra" 17A);
Analogue pulse generator of any shape (DAC 12bit 250KHz, 0.5A);
-measurement of voltage, duration of pulses;
-check check of valves, gasoline and gas injectors;
-call wire with beeper, voltage measurement, pulse generator, pulse meter, backlight.
The call is made by a 20 kHz generator with a low voltage level (for safety), without binding
to the mass of the car.
- CDI injector adapter;
- a dual-channel oscilloscope (with an adapter, ADC 12bit 2.4MHz)
accuracy of parameter setting ± 12 ns.
The list of opportunities will expand.
Basic set: simulator "Signal", power supply 12V 1A.
To connect the adapters, the DB-9 connector.
Software update via USB connector.
Powered by a battery or power supply (8-25 V.).
Dimensions of the body (DWB) 105x78x27mm
The "SignalTerminal" program for viewing the signal graphs on a computer.
Updates are sent to registered users.